MINI CRUISE VIENNA & LINZ
On this tour you can devote yourself to the pleasant things in life. First you enjoy the beautiful scenery of the Wachau. After that you can look forward to extended stays in Vienna and Linz – strolling; feasting; sightseeing. And if you decide on this route in November: it's the chance to do your Christmas shopping. If it becomes chilly or a little taxing on your tour of the city, you'll be able to look forward all the more to your return to the A-ROSA cruise ship. The sauna will already have heated up and the SPA-ROSA Team will be waiting for you with agreeable massages and nurturing wellness treatments.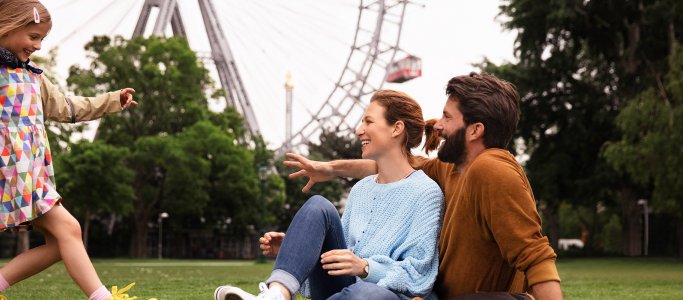 CHILD under 15 years old with at least one adult travels for FREE

In the Schlögener Loop, the Danube makes two spectacular U-turns before finally deciding to take the most beautiful route to Vienna: through the narrow Wachau valley, where castle ruins and icing-sugar monasteries peep out from terraced vineyards and apricot orchards. A UNESCO World Heritage Site, the home of great wines and beguilingly beautiful. You'll be spoiled for choice in Vienna. There's just so much to see: historical buildings and museums, naturally, but also unexpected delights like a café that sells furniture, crazy second-hand shops and a tiny basement where you can listen to the finest jazz music. Linz will captivate you with its exciting stylistic contrasts, from Baroque to contemporary. Alone the Lentos Art Museum, which features works from the 20th and 21st centuries, and the Ars Electronica Center, with its high-tech exhibits, will keep you busy for hours.
This is a real highlight of your Danube cruise: Vienna, the capital of Austria with that extra-special something. The locals sound as though they are singing when they speak, and it is customary for certain business owners to address their regular customers with their full title. That's just the way things are done here. With its wealth of museums, galleries, palaces and castles, plus the state opera and many theatres, the city enjoys a lively cultural scene all year-round. The Viennese are proud of their city – and rightly so!
Baroque facades, numerous churches and, at the centre, the river. As you can see, it's possible to describe Linz, Austria's largest port city, in a single sentence. But that would be doing it an injustice, since there's a whole lot more to Linz than buildings and water. In recent years, this former industrial hub has morphed into a European cultural stronghold. No matter whether it's theatre, cinema, art or music, there's both great demand and great support for culture here. The city also provides magnificent views – particularly in the evening – from the pilgrimage church on the Pöstlingberg hill.
Carriage
We also offer you a possibility to park at Globus Group - Parkservice in Engelhartszell. This parking centre is about 5 minutes drive far from the port. Transfer from parking to the port is included in a price.
Prices
parking without roof:
3 night - 42 EUR
4 night - 47 EUR
5 night - 52 EUR
7 night - 68 EUR
10 night - 83 EUR
11 night - 88 EUR
16 night - 114 EUR
parking with roof:
3 noci - 47 EUR
4 noci - 56 EUR
5 nocí - 62 EUR
7 nocí - 79 EUR
10 nocí - 96 EUR
11 nocí - 101 EUR
16 nocí - 127 EUR
Prices are for guidance and only valid for private cars.
Contacts to Globus Group - Parkservice
Address:
Nibelungenstraße 130
4090 Engelhartszell
Österreich
Phone: 0049 851 989 000 168
| | | | |
| --- | --- | --- | --- |
| Day | Place | Arrival | Departure |
| 1 | Engelhartszell (Passau) | - | 17:00 |
| 2 | Vienna | 13:00 | - |
| 3 | Vienna | - | 18:30 |
| 4 | Linz | 14:00 | 23:00 |
| 5 | Engelhartszell (Passau) | 07:00 | - |
Click to show relevant prices. Displayed prices are for one person.
Price includes
PREMIUM - A-Rosa Select all inclusive
snack on the day of departure, rich buffet breakfast, lunch and dinner, drink package - more than 100 types of quality drinks of unlimited consumption, including alcoholic and non-alcoholic beverages (except selected brands), desserts, free use of most facilities on the ship (eg saunas, fitness centers, etc.), animation program, port and service fees, 15% discount on the use of the SPA center, transfer from the main train station to / from the ship (valid only in Germany) , WiFi, toiletries, bathrobe, water bottle / pers. / day, welcome gift and farewell gift, travel agency insurance against bankruptcy
Price does not include
transport to the place of embarkation, other optional trips, above-standard services on board (eg massages), travel insurance, personal expenses
Optional extra pay
extra pay for a single cabin is 20 %
A-ROSA DONNA, BELLA, MIA, RIVA
The official language on board is German. Thus all written information are available also in English, and partly in Italian, Spanish and French on our international cruise ships.
In addition, excursions are offered in several languages. On board selected cruises the A-ROSA international host looks after the concerns of our international guests.
show more
Premium-Select all inclusive means ...
... the best way to travel.
Full board plus: Extensive breakfast, lunch and dinner
Free cabin selection: Choice of not only category but also cabin number
All-day drinks included: High-quality drinks throughout the day
Carefree arrival and departure: Transfer from / to the train station in the port city
Comfort: Spacious, modern rooms with toiletries
Stay connected while traveling: Free Wi-Fi
Children 15 years old and under travel for free!
Premium-Select all inclusive includes
Full board in the form of rich buffets
Beverage package (more than 100 types of alcoholic and non-alcoholic non-alcoholic beverages)
Small snacks during the day, occasional live cooking, midnight snacks, local and seasonal specialties
Early booking discounts
Children 15 years old or under accompanied by at least one supervising adult in same cabin travel free of charge (except Douro cruises)
Transfers from / to the station in the port city (valid for the Danube and Rhine)
WiFi connection
15% discount on SPA center treatments
1x change in booking
Free use of the on-board facilities such as sauna and fitness room
Bathroom amenities and bathrobe in the cabin
Possibility to buy served evening menus from 14.50 € / person
Selected last minute or special cruises can also be purchased in the Basic tariff. The Basic tariff only includes a buffet breakfast. Lunch and dinner can be purchased for 29 € / person. / night in case of ordering more than 7 days before departure. Less than 7 days before departure for the price of 39 € / person. / night, or 19 € / pers. / lunch and 29 € / pers. / dinner.